So we all know that Liverpool finished second in the Premier League in 2019. But at one point, it was a real prospect that they'd bring home the silverware. I art directed, scamped, wrote and produced concepts for if they won they would sit across NIVEA MEN's social channels.
The client loved my concepts. They played on Liverpool's history and iconic moments, using wit and an authentic knowledge of football to connect with fans.
I even played with products, making links to football culture with clever visual puns, easy-to-activate jokes and smart turns of phrase.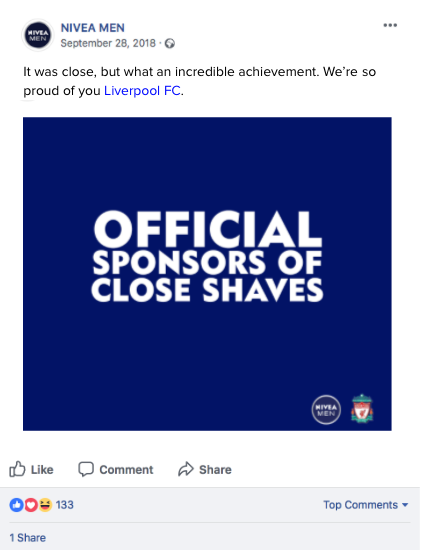 And I concepted and storyboarded animations that played on the nature of Liverpool's potential close points tally at the end of the Premier League season.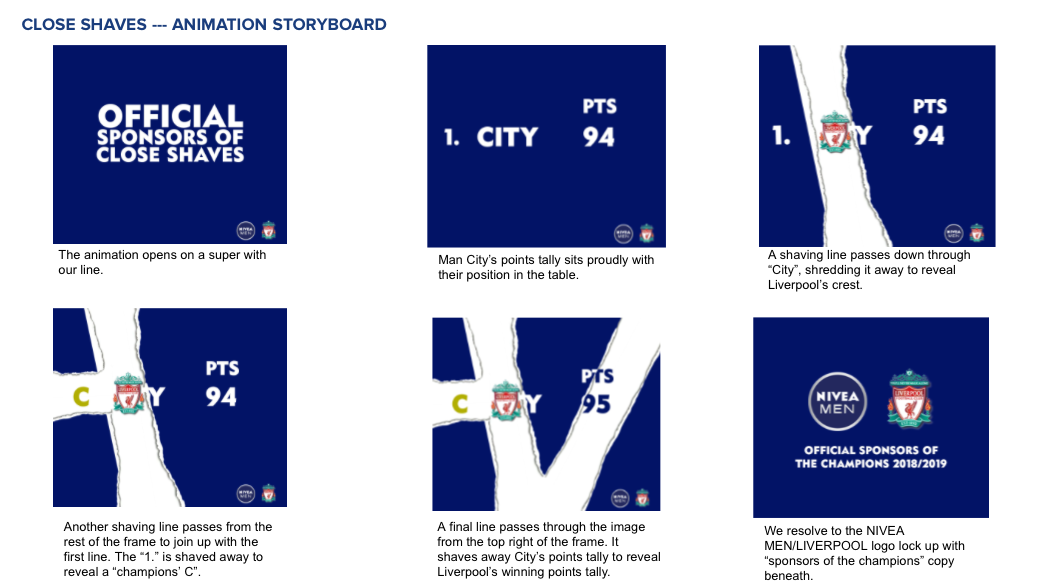 The scamped storyboard brought the concept to life for the client.