During much of 2018, I worked as a solo creative producing the concept, art and copy for NIVEA MEN's always-on content. I've created, smart, simple, forward-thinking concepts, to be executed in the UK and across Europe, with a heavy lean towards their Liverpool FC sponsorship. I've concepted posts for everything, from Trent Alexander Arnold being included in the England Squad...
...to Liverpool's new signings, including Brazilian defensive midfielder Fabinho...
... and after that infamous Champions League final, teeing up an inevitable goalkeeper signing.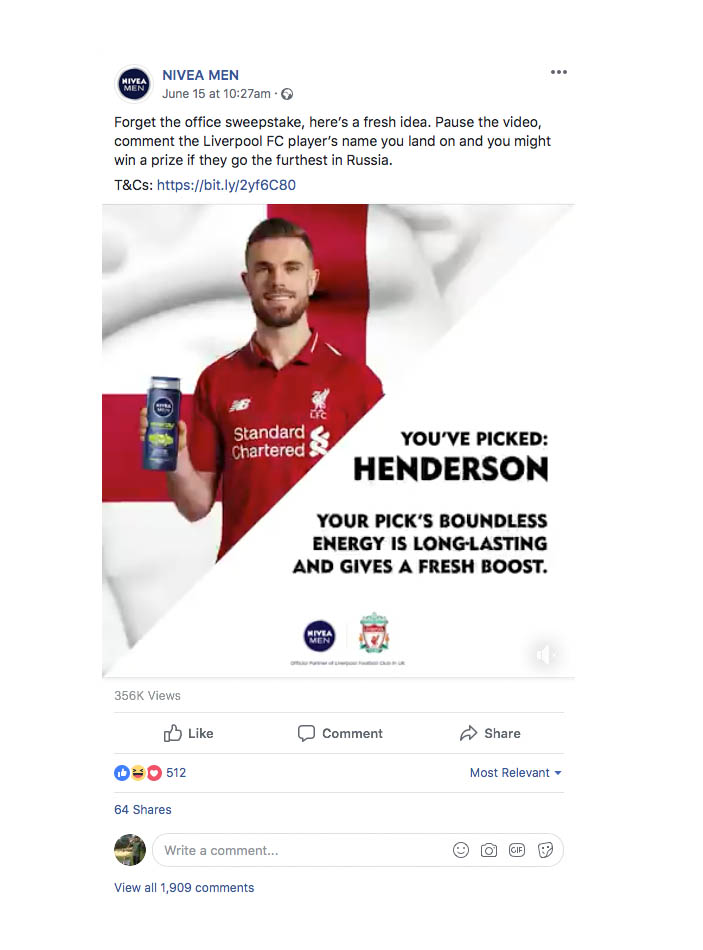 I reinvented World Cup sweepstakes for over 2,000 people...
...got Sweden hyped to watch their new-look team play...
...and even got thousands naming Liverpool player's freshly shampooed manes to win exclusive prizes.